The entrepreneurship bug is everywhere these days. From your Average Joe to big power players, many people are starting to realize the importance of diversifying their business portfolio in order to build a steady stream of income. Celebrities, in particular, have learned to branch out their businesses away from Tinseltown, and towards more secure pastures.
Through many E! True Hollywood Story episodes, we've learned what happens when celebrities rely only on their main job's fleeting fortune, falling from grace when they stop being fashionable. With this in mind, some are taking advantage of their resources to diversify their income and build a more solid future. If you want to copy a trend from celebrities, skip the detox diets and choose this one. Who knows, maybe your 10% can lead you to a more glamorous lifestyle.
Let's gather some 10% inspiration from four of the most successful entrepreneurial celebs out there:
Jessica Alba- The Honest Company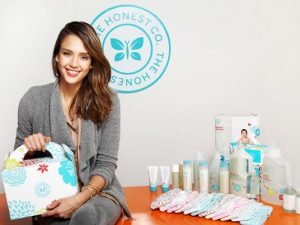 In 2011, the actress and mother of two joined forces with LegalZoom founder Brian Lee and Healthy Child Healthy World CEO Christopher Gavigan to found a company focused on making eco-friendly home products. Since its launch, The Honest Company has grown steadily in revenue and was valued at $1.7B as of August 2015. Recently, they launched their first makeup collection under the same guiding principles.
On the company's website, both Jessica and Christopher state that one of the drivers behind Honest was creating a brand of affordable and safe products that find innovative ways to reduce the amount of harmful chemicals found in everyday basics.
Ashton Kutcher – A-Grade Investments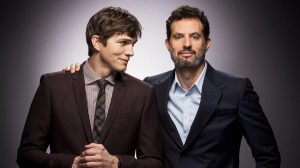 Maybe you know Ashton as the grand puppeteer of pranks, but did you know that he's also a savvy investor? He, along with Guy Oseary (none other than Madonna's manager), and Ron Burkle founded A-Grade investments in 2010. Their investment portfolio includes companies like: Airbnb, Uber, Soundcloud, Flipboard among many others, with a fund valued in over $250 million, by last year.
In an unusual approach to investing, instead of waiting for startups to flock, they approach companies directly to offer their support. In an interview with Forbes, Ashton commented that he focuses on a combination of data and Guy's superstar intuition to find the right companies. He also asks himself a key question before diving in: "Would I work for them?". I truly believe that all 10% entrepreneurs should make the same exercise before committing their resources to a new venture to make sure it really is a good match.
Dr. Dre – Beats headphones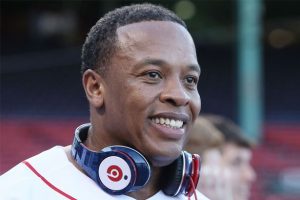 In the late 1980's and 1990's, Dr. Dre became a power player in the rap world. Both as a rapper and a producer, he has worked with artists like Eminem, Snoop Dogg, Kendrick Lamar and many others. In 2008, he added Entrepreneur to his CV with his own line of headphones: Beats by Dr. Dre. He founded this company along with Jimmy Iovine, former chairman of Interscope Records.
As audiophiles, both Dre and Jimmy Iovine were unhappy with the audio quality provided by Apple earbuds. With the support of other players in the music business, such as Pharrell and will.i.am, they developed the original line of headphones. Eventually, they expanded to speakers, earbuds and Bluetooth accessories, scoring big with a company valuation of $1 billion. In an ironic move, in 2014, Apple acquired Beats for $3 billion, their biggest acquisition in Cupertino's history.
Joseph Gordon Levitt – HitRecord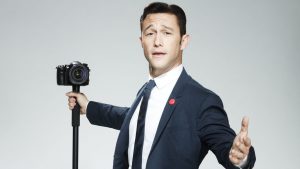 Actor and director Joseph Gordon-Levitt has managed to combine a successful career as actor and director with his own venture. Founded in 2004, HitRecord is an online collaborative production company where artists of different media work together to create diverse types of content: short films, music, books, etc.
Since its inception, HitRecord has hosted more than 80,000 members who have collaborated to create more than 1,000 pieces of content every day. It produced one feature film: 2013's Don Jon, 13 short films, three CD's and several books. It's proof that you can use your talents from your day job to build a brand new 10% venture.
Sean Combs – Sean John + Ciroc vodka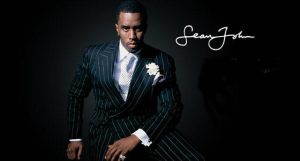 In the 1990's this former business student was everywhere as a producer and rapper, collaborating with The Notorious B.I.G., Mariah Carey, Usher, Boyz II Men and many others. He has also expanded his ventures to the fashion industry, starting the clothing line Sean John in 1998. Originally a brand focused on menswear, it has also expanded to include options for women and children.
Also, since 2007, he works in partnership with Diageo in the marketing and promotion of Ciroc vodka. He's a brand ambassador and has helped improve sales, and by 2012 it has sold 2.1 million cases. Not bad!
Jessica Simpson – The Jessica Simpson Collection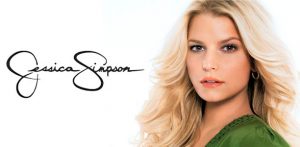 Searching in Google for Jessica Simpson can lead you to the question "What is Jessica Simpson famous for?" Many years ago, it used to be for her music and her ditzy persona (Chicken of the sea, anyone?). Nowadays, she has become the boss of her own fashion empire. Founded in 2005, the Jessica Simpson Collection has become a $1billion fashion empire: selling, shoes, clothing and accessories. Her secret, as revealed in a 2014 interview with Forbes, lies on offering pieces aimed to real women, understanding her needs and using them to design pieces fit for them.
Jay Z – Rocawear, Roc Nation and Tidal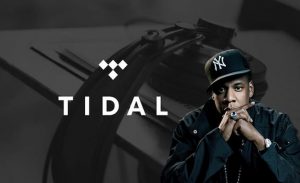 This rap mogul has come a long way since the early days, selling CDs out of his car. His portfolio of ventures is wide and varied, bumping his personal net to over $400 million. Jay Z founded his own clothing brand, Rockawear, in 1999. The company is currently valued over $500 million. In 2008, he founded Roc Nation, a full service entertainment company, managing musicans like Rihanna, DJ Khaled, Grimes, HAIM and T.I., among many others.
One of his most popular ventures has been Tidal, the subscription-based music streaming service. Jay Z bought Aspiro, creators of the service and staged a star-studded relaunch in 2015, featuring Beyoncé, Rihanna, Madonna, Daft Punk and Kanye West, among others. Despite some controversy regarding Tidal's prices, they have 850.000 subscribers as of March 2016.
Robert De Niro – Nobu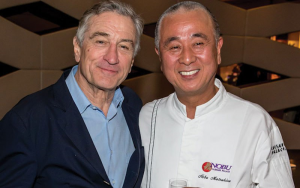 The renowned actor's love for good food is seen in his ventures, which include several restaurants. His biggest investment, though is the restaurant Nobu, which he founded with renowned Japanese chef, Nobu Matsuhisa in 1993. Since then, there are more than 30 locations opened around the world.
Earvin "Magic" Johnson – Magic Johnson Enterprises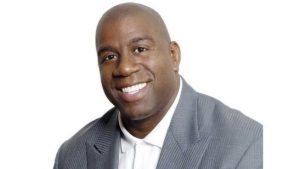 Regarded as a legend in and out of the basketball court, Magic Johnson has also scored three pointers as an entrepreneur. In 1987, he founded Magic Johnson Enterprises, an investment company, with stakes in businesses such as: T.G.I. Friday's, Sodexo, Vibe magazine and the Mitú network. Beside his business investments, he has also dedicated time and money to various causes, such as HIV/AIDS awareness campaigns and programs focused on underprivileged areas across the US.
Who's your favorite celebrity 10%er? Leave a comment below and we'll work on expanding the list!