Introducing a three-part series on Sabbaticals versus the FOs (MO/BO/DA): Entrepreneur and The Sabbatical Project founder DJ DiDonna explains how taking sabbaticals helps to counteract the forces of FOMO, FODA and FOBO.
Based on first-of-its-kind research on non-academics who have taken extended leave from routine work, DiDonna shares how his findings can help you live a better life. Sabbaticals—extended leave from routine work for a purpose—are "peak experiences" for those who are able to take them. More than just a vacation, his research found that sabbatical-takers returned with enriched relationships, deeper self-knowledge, better personal health and a healthier appetite for making much-needed change in one's life. Taking extended time off is also a powerful tool for fighting FOMO—read on to learn how.


Less than two weeks into her six-month sabbatical, I got the bad news from Shilpa that I was expecting: she was completely miserable. It had nothing to do with the fact it was monsoon season, or that she had no connectivity in the rural village in India where she was teaching. Like most people who dare to take extended leave from their careers, something more existential was lingering under the surface.
In Shilpa's case, her malaise was triggered by something her boyfriend Gernot—thousands of miles away in Mexico and also on sabbatical—had posted online. While she was trying to stay offline to focus on absorbing the lessons of a world-renowned rural academy she'd come to observe, he launched a website publicizing his exploration into the world of fintech.
While Shilpa knew that both she and Gernot had very different aims for their time off, she couldn't help but feel pressured…and behind. Was she missing out on a chance to further her career by not optimizing her time off to advance her career? The ever-present FOMO of San Francisco's tech scene which she'd hoped to leave behind had seemingly followed her halfway around the world.
Over the past two years, my collaborator Matt Bloom and I have interviewed hundreds of sabbatical-takers to figure out how taking extended time off changes people. And to determine what role extended time off has in a healthy life and the future of work.
What we found will surprise you.
While everyone assumes that checking off bucket list items is purely fun and restorative, our research has uncovered a far more complicated, but impactful, process at play: deep personal work on who we are—our personal identity. Separation from routine work life gives perspective to answer questions like: who are you, apart from the roles you've played so far in life?
First, some definitions. When most people think of a sabbatical, they picture professors, employed-for-life and off to do paid research at some other university. But during our research, we've seen that sabbaticals are more common than ever in the working world: over 17% of US companies now offer sabbatical leave.
We define a sabbatical as extended leave from routine work for a purpose. How long? At least two months, and ideally three to six—but anything over a few weeks is a good start. Being off from "routine work" means that you're free to experiment with doing whatever you want—chasing a crazy business idea, remodeling a house, or writing a book—just make sure it doesn't intersect with your current job. Finally, you must treat the time off with intention and purpose, not as an extended, (and likely stressful,) job search.
FOMO, as you likely already know, is the unwanted anxiety provoked by the perception, often aggravated via social media, that others are having experiences that more satisfying than yours.
FOMO's power lies in when you are, in fact, missing out on something. If you hate the rodeo, but found out that the rodeo was occurring the same weekend you were stuck at home working, it probably wouldn't feel bad to miss it. Therefore, self-knowledge is the most potent weapon to counteract FOMO: the more you know yourself—what you like, what you're curious about, what's important to you, and who you want to spend time with—the less you'll feel drawn to what you see is going on without you.
For Shilpa, separating herself from her work identity left an enormous void at first. This makes sense—we spend more than half of our waking lives at work. Ultimately, however, it created an unprecedented amount of time and space for her to look at her life more objectively. It also gave her a chance to do some less "productive" things, like have some fun and get some sleep.
On sabbatical, we're completely in charge of our days, and by extension, our lives. Most of our interviewees took this time to check something off of their bucket list. These experiences varied widely, from harrowing outdoors adventures, to spending time with an ailing (or healthy) relative. Whatever choices they made, research has indicated that it's the act of choosing something core to you that makes all the difference. Not only is doing something "emblematic of your true nature" fulfilling, it also creates meaning in life and serves as an important guide when making important future life decisions.
It's a bit like eating your cake and having it too: taking time off for yourself allows you to choose what you want to do, and helps you to realize that most of the things you were tempted by aren't actually appealing. Goodbye FOMO, hello CIMA (confidence in my actions)!
Back to Shilpa: six months later, her and Gernot have returned from their sabbatical. While he parlayed his trip into a job at a fast growing fintech company in New York, Shilpa used hers to pivot from the education space to climate activism. It wasn't a choice she'd even considered at the start of it, but through experiencing first-hand the difficulties that climate change was wreaking at her school in India, it became the obvious choice for what to do next. Shilpa also emerged more confident in herself and her choices. In the end, being apart for the beginning of their sabbatical was a blessing in disguise, so they could both reflect on what they wanted to be doing in the next phase of their careers and lives together. Their first step? Moving in together.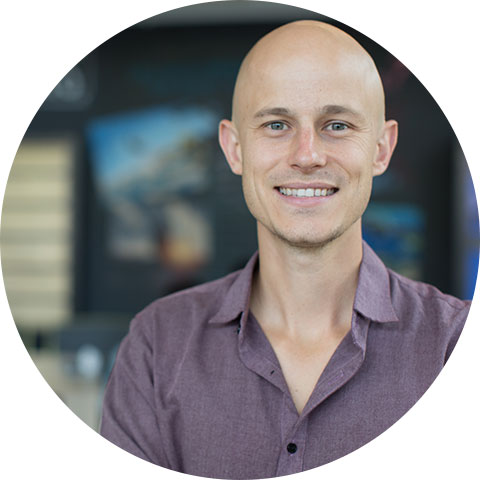 Dennis [DJ] DiDonna has dedicated his career to commercializing social science research to create organizations which positively impact the world. DiDonna founded 
The Sabbatical Project
to explore 
when and why sabbaticals lead to positive outcomes for working professional
s
. Along with collaborator 
Professor Matt Bloom
, 
The Sabbatical Project
is now exploring the role and effects of companies in making sabbatical policies mainstream. DiDonna previously cofounded 
EFL Global
, which enabled over $2B in capital to underbanked businesses and individuals across 20+ countries before being acquired in 2017.
DJ studied Politics, Philosophy and Economics at Notre Dame and received his MBA from Harvard Business School.